Make your business data driven

Eliminate the blind spots
Freight Data International is the partner your business needs in your journey to the next level. Our Enterprise Resource Planning platform is designed to help you eliminate the blind spots and inefficiencies in your freight operations and create a new way of doing business.
Freight Solutions
When it comes to generating the Freight Solutions that are going to work best for your organisation, it takes working with a business that understands what you are trying to get done.
Tailor made
At Freight Data International, we understand that no business operates exactly the same way as its competitors. We know the value of leaning into your strengths.
Building Connections

Experienced in creating and consolidating networks
Carriers
Connecting carriers with internal & 3rd party systems
Customers
Connecting customers internally, externally and to carriers, transport providers & 3PL's
Agents
Connecting agents & onforwarders to their customers
Senders / Receivers
Connecting senders & receivers to real time consignment information
Configurable Online Freight Tracking
The Freight Data International Transport ERP is designed to be completely configurable to match your business needs. Equipping your business for success means ensuring that the tools you use to execute are fit for the task at hand and targeted to avoid any imprecision.
Freight Data International is the supplier of the tools you need to control your outcomes. Look here to see what we can do to ensure that you are tracking your freight deliverables effectively.
Book a demo
Integrated with more than 70 carriers
Below only some of the carriers we integrate






What our clients say

Experienced in creating and consolidating networks
Ames Australasia identifies as the home of some of the most trusted and iconic brands in the garden and hardware industry. The company takes pride in offering quality products appealing to a broad customer base ranging from trade professionals to do it yourself enthusiasts. Having a customer base that spans across the country requires workflow efficiency and forward-thinking automation tools. Forging a partnership with Freight Data International has enabled Ames Australasia to utilise the next-generation transport ERP, affording real-time visibility and customisable solutions which promote the required efficiency. Freight Data International are courteous, friendly and do an excellent job in accommodating and tailoring solutions to manage our workflow demands. Their commitment is second to none, therefore the services and solutions offered are highly recommended.
Harry Kutrolli, Logistics Manager / AMES Australasia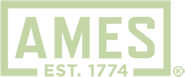 Effective EDI & Third-Party Integrations
Operations are made effective by the communications that support them. When it comes to freight tracking, your EDI is how you ensure that every move is informed and communicated. Freight Data International can integrate with your existing communication tools and create EDI rules that automate the flow of information from one point to another.
Connect & Grow Your Freight Network
With the support of our platform, your business will have the tools to make new connections and grow your reach. Next generation freight connection tracking, combined with our Multi Carrier Shipping Software, will enable your business to handle complex supply chains and push for greater business efficiencies. All the while pushing your business to evolve in your consumer product offering.
Manage the Chain of Responsibility

Provide accurate and timely information to the people who matter the most, your customers. Powerful collaboration tools allow your customer service team to solve complex problems efficiently. Dedicated portals enable live tracking of deliveries whilst business developed EDI rules share selected information with your customers when you want to.
Contact FDI
Take control of your outcomes with the help of Freight Data International.