Multi Carrier Freight Software Solution

Freight Data International is the business that can put next generation communication and logistics tools in the hands of your business. We can tailor a communications solution to your organisation that will see you equipped to not only overcome present challenges but thrive in complex engagements.
Our multi carrier shipping software streamlines the communication and coordination processes that make your organisation effective in multi carrier logistics chains. Whether it is Online Freight Tracking, streamlined chain of responsibility protocols, or automated workflows and pricing, the support of FDI Transport Freight Solutions will see your business taken to the next level.
Clear Communications
Coordination demands clear communication from the outset and throughout. FDI can tailor automated EDI rules to your business and equip every working set of hands with mobile access to consignment history and chain of responsibility documentation.
The greatest tool in any operation is information. Freight Data International can help you ensure that the information that informs your operations and your decision making is precise and up to date.
Boosts in Efficiency
The passage of any unit takes work. When many sets of hands are involved, the room for inefficiency and unnecessary expense can grow. Shine a light on any pain points for your business with the use of our multi carrier software platform. Data driven fleet management and route optimisation will eliminate any sources of lost revenue and
Freight Pricing
The FDI platform streamlines the revenue tracking process by allowing you to automate rates, pricing and invoicing. With the ability to quickly and accurately generate prices that reflect any levies and taxes you might encounter, and the ability to edit and modify prices at consignment, your business will have everything you need to manage the task of pricing throughout multi carrier shipping.
Prepare your Business to Scale
With the support of our multi carrier software, your business will have the tools it needs to reach new levels.
Manage the complexities of Freight Shipping and business to consumer logistics with ease and bolster the customer experience with the help of next-generation freight tracking. Real time GPS track and trace paired with live automated notifications and SMS alerts keep your delivery status clear and communicated.
Book a demo
What our clients say

Experienced in creating and consolidating networks
Ames Australasia identifies as the home of some of the most trusted and iconic brands in the garden and hardware industry. The company takes pride in offering quality products appealing to a broad customer base ranging from trade professionals to do it yourself enthusiasts. Having a customer base that spans across the country requires workflow efficiency and forward-thinking automation tools. Forging a partnership with Freight Data International has enabled Ames Australasia to utilise the next-generation transport ERP, affording real-time visibility and customisable solutions which promote the required efficiency. Freight Data International are courteous, friendly and do an excellent job in accommodating and tailoring solutions to manage our workflow demands. Their commitment is second to none, therefore the services and solutions offered are highly recommended.
Harry Kutrolli, Logistics Manager / AMES Australasia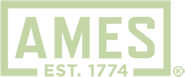 Integrated with more than 70 carriers
Below only some of the carriers we integrate






Contact FDI
Take control of your outcomes with the help of Freight Data International.