Multi Carrier Freight Software Solutions
Freight Data International is the business that can put next generation communication and logistics tools in the hands of your business. We can tailor a communications solution to your organisation that will see you equipped to not only overcome present challenges but thrive in complex engagements.
Our multi carrier shipping software streamlines the communication and coordination processes that make your organisation proficient in managing multiple transport carriers. Whether it is Online Freight Tracking, streamlined chain of responsibility protocols, or automated workflows and pricing, the support of FDI Transport Freight Solutions will see your business taken to the next level.
Clear Communications
Coordination demands clear communication from the outset and throughout. FDI can tailor automated EDI rules to your business and equip every working set of hands with mobile access to consignment history and chain of responsibility documentation.
The greatest tool in any operation is information. Freight Data International can help you ensure that the information that informs your operations and your decision making is precise and up to date.
Boosts in Efficiency
The passage of any unit takes work. When many sets of hands are involved, the room for inefficiency and unnecessary expense can grow. Shine a light on any pain points for your business with the use of our multi carrier software platform. Data driven fleet management and route optimisation will eliminate any sources of lost revenue and
Freight Pricing
The FDI platform streamlines the revenue tracking process by allowing you to automate rates, pricing and invoicing. With the ability to quickly and accurately generate prices that reflect any levies and taxes you might encounter, and the ability to edit and modify prices at consignment, your business will have everything you need to manage the task of pricing throughout multi carrier shipping.
Prepare your Business to Scale
With the support of our multi carrier software, your business will have the tools it needs to reach new levels.
Manage the complexities of Freight Shipping and business to consumer logistics with ease and bolster the customer experience with the help of next-generation freight tracking. Real time GPS track and trace paired with live automated notifications and SMS alerts keep your delivery status clear and communicated.
Book a demo
Speak to us about multi-carrier shipping software
Get in touch with Freight Data International to find out more about our multi-carrier shipping software. Our transport management software extends to freight tracking, freight shipping and more.
Contact us today to book a demo.
FAQs
What does multi-carrier shipping software allow you to do?
Multi-carrier shipping software provides for a range of benefits that make it a smart option for all kinds of businesses. Find the best pricing, boost efficiency, improve communication and prepare your operation for scaling using these solutions.
What custom options does the shipping software allow for?
One of the major advantages of shipping software is that you can fully customise the product to suit your specific needs. Regardless of your business requirements, rest assured that we can help to boost efficiency and lower overheads. Contact Freight Data International today to find out more about what we have to offer.
What our clients say
Experienced in creating and consolidating networks
Ames Australasia identifies as the home of some of the most trusted and iconic brands in the garden and hardware industry. The company takes pride in offering quality products appealing to a broad customer base ranging from trade professionals to do it yourself enthusiasts. Having a customer base that spans across the country requires workflow efficiency and forward-thinking automation tools. Forging a partnership with Freight Data International has enabled Ames Australasia to utilise the next-generation transport ERP, affording real-time visibility and customisable solutions which promote the required efficiency. Freight Data International are courteous, friendly and do an excellent job in accommodating and tailoring solutions to manage our workflow demands. Their commitment is second to none, therefore the services and solutions offered are highly recommended.
Harry Kutrolli, Logistics Manager / AMES Australasia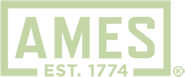 I knew when I met the team at FDI our distribution function was in good hands. Their wealth of experience within the freight industry and operations was highly visible and they understood the real challenges of modern-day logistics. Through a rigorous scoping phase, we were able to highlight the nuances of our business and implement a fit for purpose solution from end to end.
The FDI system is a standout package adding value from consignment creation all the way through to carrier invoice reconciliation and reporting. After 12 weeks from Go Live we have saved considerable cost via the cheapest cost carrier logic whilst maintaining service levels through carrier integration and seamless DIFOT reporting.
Would highly recommend this system to any business utilising multiple carriers and looking for an edge on their competitors. The team were very supportive and easy to work with and displayed a "can do" attitude to deliver this project on time.
Notable benefits of FDI for our business:
- Highly customised system to suit our complex business
- Efficient consignment creation, amending and manifesting
- Cheapest cost carrier solution with transit times gives warehouse information to make good decisions
- Tracking/tracing ability in real time and data easy to export/share
- Great visibility across our teams meant a reduction in communication and unnecessary emails/calls resulting in optimised customer service
- High level reporting tools which are easy to export/share and scrutinise
- Prompt and professional support from FDI team
- Seamless invoice reconciliation process to confidently sign off large invoice amounts
Daniel Ackerman, Warehouse Manager / AutoPacific Australia Pty Ltd

I just wanted to let you know that I am really happy with the transition from our previous freight management software to Freight Data International (FDI). Our team across the 5 branches of the business spread over all over Australia find the ability to access PODS and tracking data from our multitude of various carriers all in one place is a massive improvement. We can now deliver a higher level of customer service than we previously could.
The invoice reconciliation has also helped us ensure our freight bills are accurate and correct, and it has saved our warehouse managers time in checking invoices. This feature also ensures our rate cards in FDI are matching the carriers so that the least cost routing prices are always accurate and up to date. This helps us in ensuring high levels of service and manage costs for our freight.
I have appreciated the efforts of the FDI technical support team to handle all our queries and their ability to set the system up to suit our unique requirements. We have found all the FDI team great to deal with.
Thanks FDI Team for all your support.
Dale Harris, General Manager / HR Products

Integrated with more than 70 carriers
Below only some of the carriers we integrate






Contact FDI
Take control of your outcomes with the help of Freight Data International.